Say BYE - BYE TO HYPERPIGMENTATION
AND HELLO TO CLEAR AND EVEN SKIN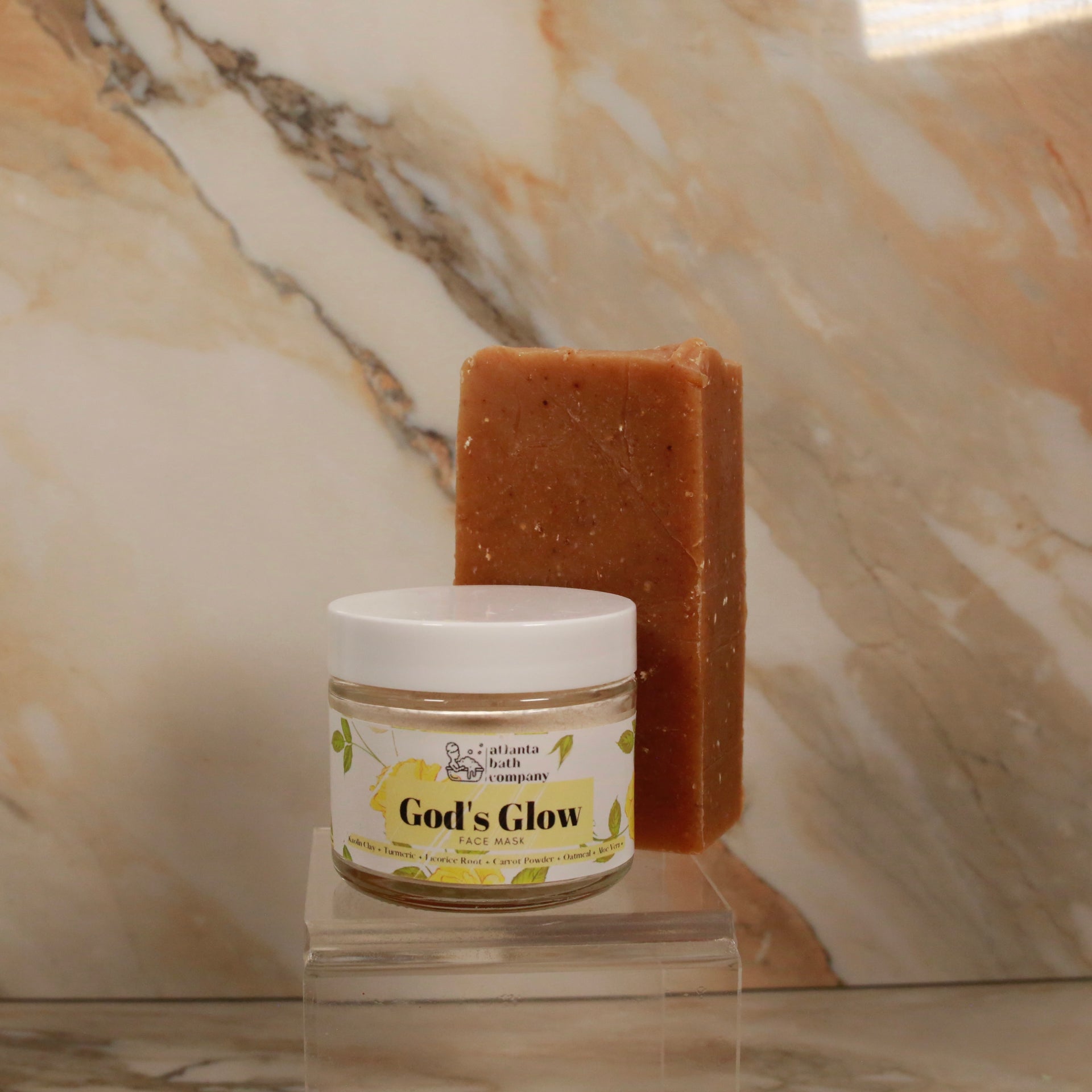 YOU CAN Finally HAVE CLEAR and Even SKIN with our
GOD'S GLOW PRODUCT LINE
Gentle enough to not irritate your skin but made with powerful ingredients to help get rid of hyperpigmentation.
get clear skin here
Have PERFECT AND RADIANT skin in
3 EASY STEPS
Bye-Bye to blemishes, unsightly rough patches and discoloration.
Hello to silky, smooth skin all year long!
Step 1: Exfoliate
SCRUB
The first step to flawless skin starts with our amazing exfoliating scrubs.
Start by picking one of our scrubs to jumpstart your flawless skincare routine the correct way.
Our scrubs are gentle yet efficient enough to help remove embarrassing dead skin, unsightly discoloration, dry patches and more.
Step 2: cleanse
SOAP
Pick one of our soaps to properly cleanse.
Our soaps look eccentric and are full of personality but we assure you, the ingredients are as simple and pure as they should be.
And don't forget to wash your legs Bae 😉
Step 3: correct
CORRECT
Our facemasks are facials in a jar. Designed with different skin types in mind, our masks will help with get your skin back into shape. From dry skin to acne prone skin to hyperpigmented skin, we have skincare for all. Each mask comes with a FREE headband to help you with the application process.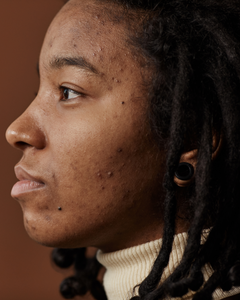 Hyperpigmentation
Bye - Bye Dark Marks
Even and clear skin is in!
Shop our collection that's formulated specifically for hyperpigmentation and to help get rid of dark marks and ingrown hairs.
I WANT CLEAR SKIN
WORLDWIDE SHIPPING
Special financing and earn rewwards.
7 DAY TURNAROUND TIME
Get your order in 7 days from purchase.
SECURED PAYMENTS
We accept all major credit cards.